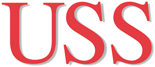 The majority of Cambridge postdocs are members of the University Superannuation Scheme (USS).  For the most up-to-date information, you can find comprehensive information about the all the pension schemes offered at the University of Cambridge Pensions Office including information specific to the USS.
Pensions are complex and are jargon heavy.  PdOC asked Sue Curryer, Head of the Pensions Office, to provide information on your USS pension and answer some FAQs from a postdoc audience.
Presentation by Richard Farndale (Cambridge UCU Pensions Rep and USS Member)
If you have any further questions about your USS pension please contact the Pensions Office via the contacts on their webpage.