On Tuesday 14th June 2016, PdOC held its AGM in the Audit room at Kings College in the presence of around 50 members and several guests. At the start of the meeting the rain was pouring outside, but inside we were far too busy to notice.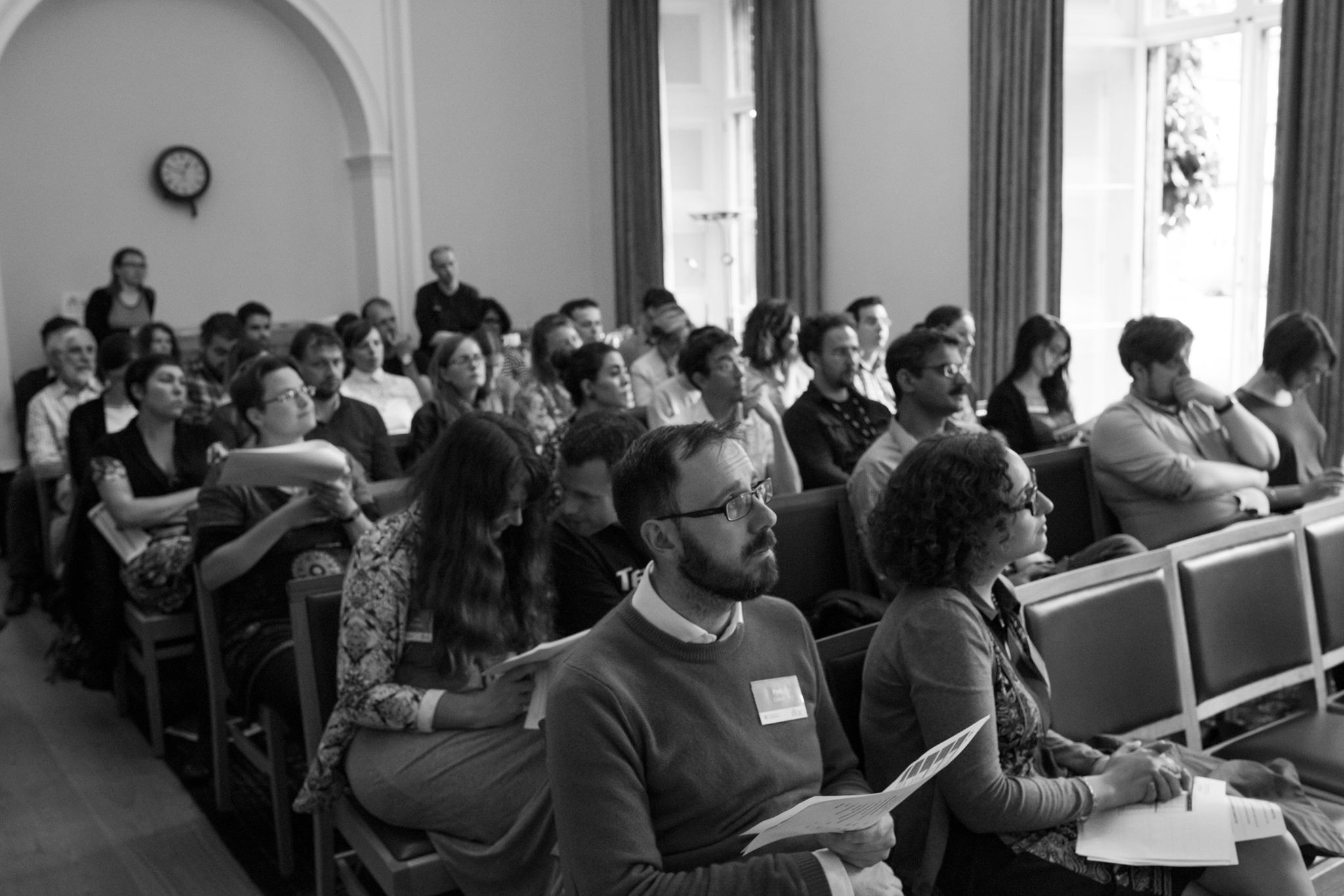 ---
To begin, retiring PdOC President Maya Ghoussaini and Secretary Joy Warde presented PdOC's overall mission, our activities during the last year, and the wider context in Cambridge which we find ourselves in. The reach of PdOC's communications channels has increased substantially over the last year. For example, we now have over 1,000 followers on Twitter, which is 60% more than at the 2015 AGM! Last year, the Postdoc Centre at 16 Mill lane was still relatively new. We will very soon have a second Postdoc Centre at the Biomedical Campus which opens in September and by next year's AGM we may have a third Postdoc Centre at North West Cambridge. 
---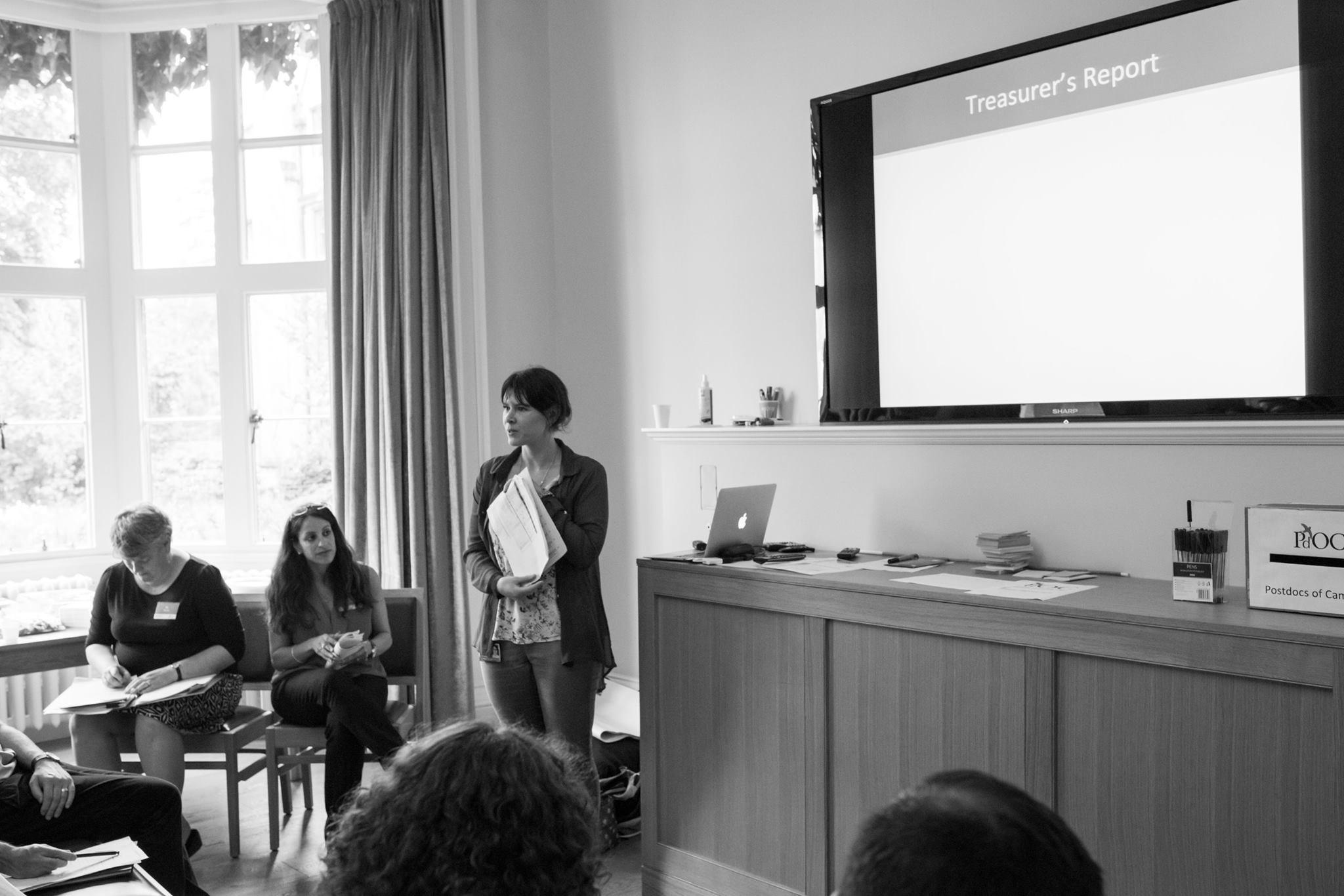 Treasurer Lori Turner presented the PdOC accounts from the last year. Vice-president Adina Feldman and committee member Alice Hutchings presented two policy actions that PdOC has worked on in the last year, namely postdoc inclusion in Regent House and a consultation on the future of the Office of Postdoctoral Affairs (OPdA).
---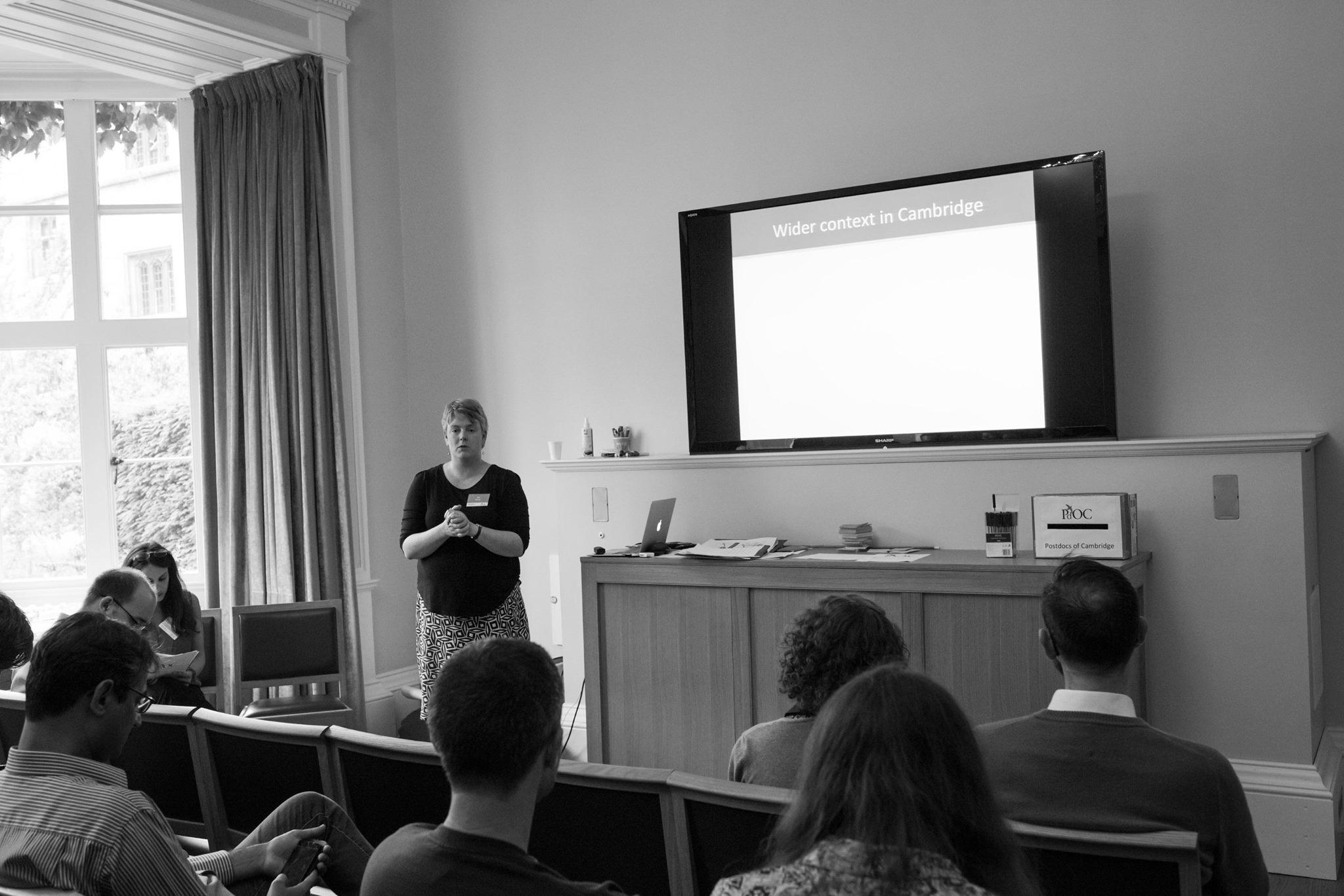 Secretary Joy Warde presented the procedure for announcement of the AGM and the nomination period, before all nominees for the PdOC committee briefly introduced themselves (standing up and waving to the audience).
All positions had received a nomination except for the marketing officer, with no contested posts. Voting was conducted by ballot. The ballots were checked and counted by the Secretary and the Senior Treasurer Nicky Blanning. Following a short break, with some food and drink, the Secretary announced that there had been no votes to re-open nominations for any nominee and thus the
new PdOC committee
 was elected!
---
The second half of the meeting saw presentations on the social and networking events that PdOC has hosted over the last year, including over 100 events and over 2,500 attendances! In addition, there was a presentation of the PdOC hosted researcher development events which include masterclasses and information meetings. Finally, the chair of the Departmental Postdoc Committee Chairs Network (DPCCN) Tariq Masood presented the activity of the network, which extended to priority areas for the next year, including management and well-being.
---
Following the conclusion of the official part of the AGM, the newly elected President Adina Feldman briefly summarised the outlook for 2016/2017 and thanked the retiring committee members with the now traditional personalised PdOC paper weights. Food, drink and congratulating of new committee members subsequently followed. The sun even came out to greet us when we took the official committee group portrait in front of Kings College Chapel.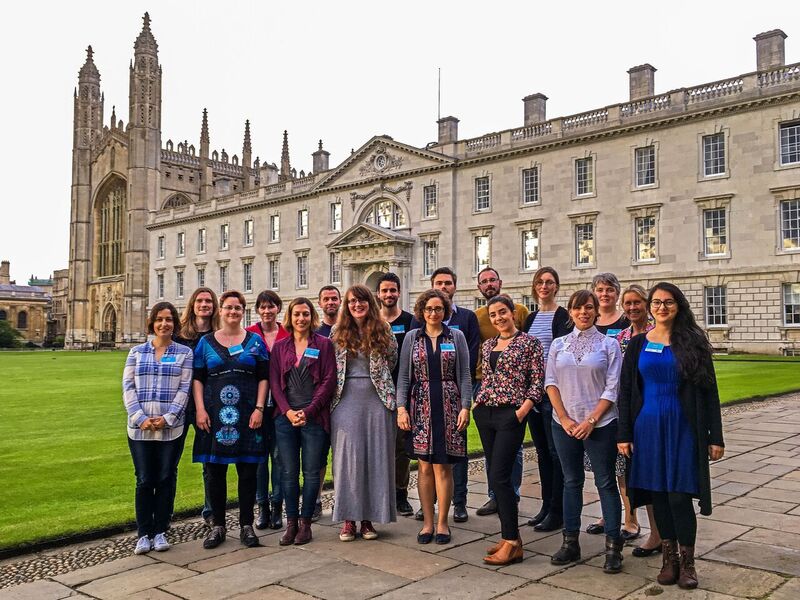 AGM photos by Johannes Hjorth.
Committee group portrait photo by Hester Sheehan and editing by Kiyoko Gotanda.
---
---